GOYA! is an app start up I had the pleasure of working on as a Creative Consultant, UX and UI designer.

GOYA! is an acronym for Get Off Your Ass! It is a social networking app that connects people through experiences and goals. People will use GOYA! to boast, inspire and mentor others in achieving their aspirations.

Through the use of rankings, promotions and progress tracking, users are encouraged to achieve their goals. Ranks are awarded to users at various stages of their journey with GOYA! - Rookies, Apprentices, Veterans and Mentors.

Your profile will read like a diary of achievements, videos, photos and experiences that you and your friends can relish in.

For this project, I designed the UI, IA and worked conceptually on the overall function of the app.

Welcome page featuring GOYA's logo which I designed.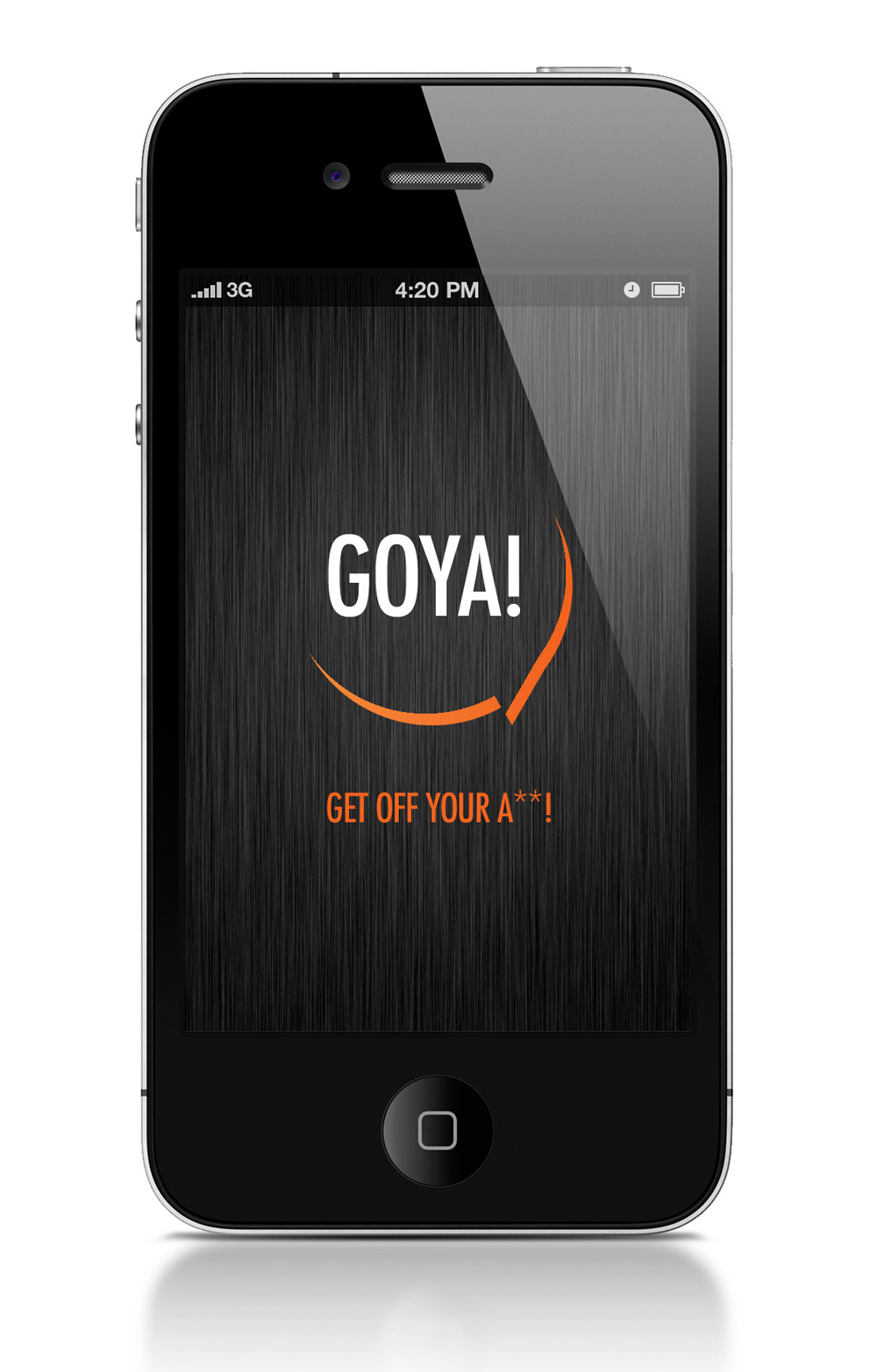 Profile page showcasing your image, rank, follow and followers count, quote, recently completed goals, completed goals and more.

The bottom toolbar are shortcuts to Feed, Profile, Create Goal, Goal Progress and Notifications.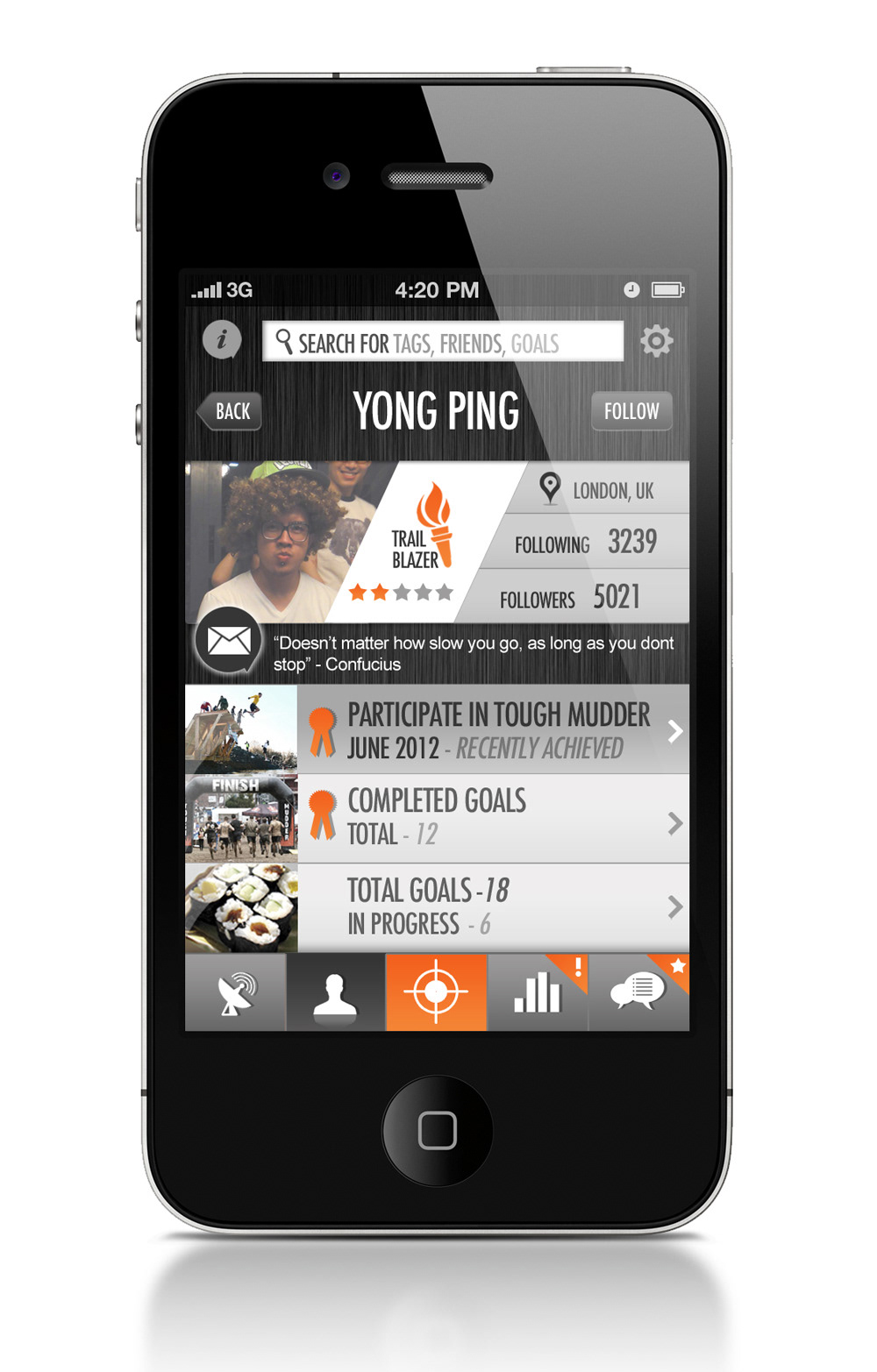 This is a mock up of the Completed Goal page which acts as a diary of all your goal activity, progress, stats, comments and media content.