This is the modern day love story of John and Emily. Find out what happened in-between their goodbye and hello. Will their connection go the distance? Directed by critically acclaimed Singaporean film maker, Boo Junfeng. 
The digital campaign sought to demonstrate the reliability and speed of Singtel's Home Fibre network through a series of films, website and print ads. With

more than 2 million views

on social media and 

4,000 shares

on Facebook alone, this is Singtel's most popular film to date.
Client: Singtel
Creative Leads: Stephen Kyriakou (copy) Loo Yong Ping (art)
Supporting Creatives: Leon, Linus, Seowfen and Jeremy
Producer: Danli Lok
Director: Boo Junfeng
Production: Zhao Wei Films
Soundtrack: 'Girl from Katong' by Serenaide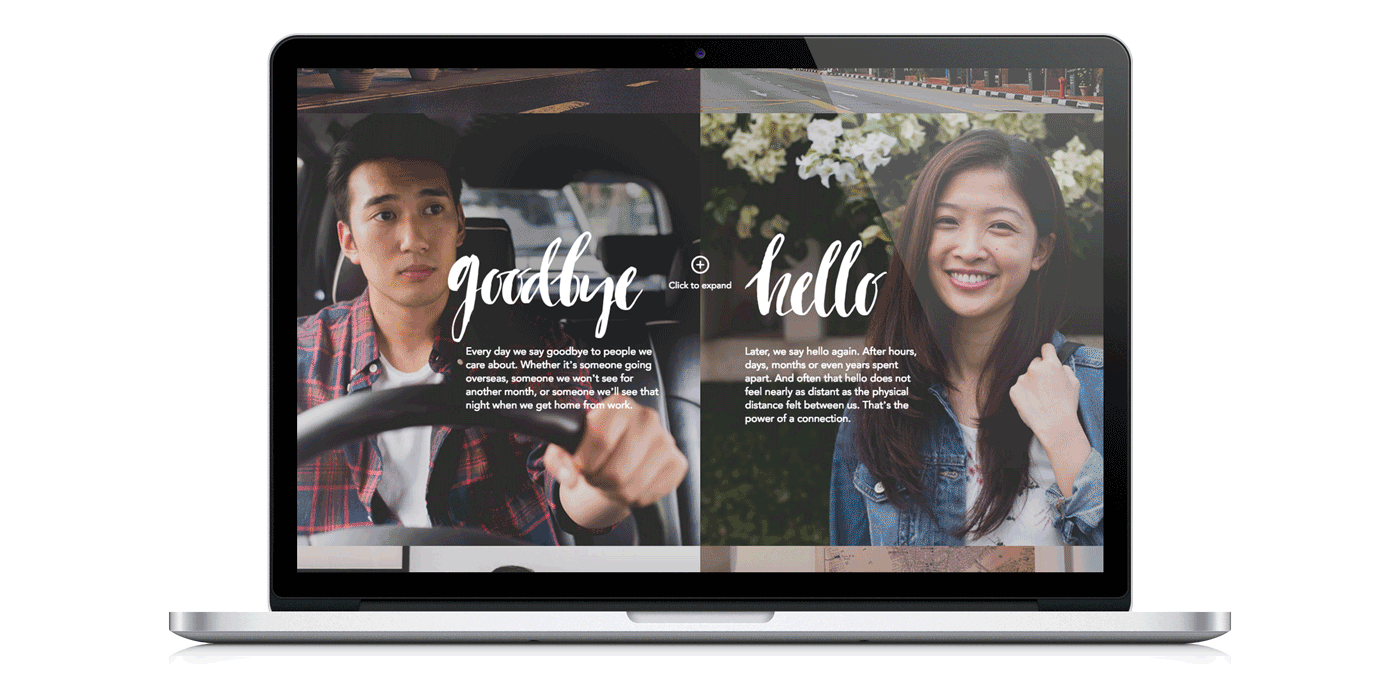 On the website is where the 'in between' stories truly come alive, here we see their relationship divided into multiple milestones which are content spin offs from the main film. We go on a tour in Emily's new apartment in New York, get acquainted with Emily's new pet kitten, sing along with John etc

We have also integrated relevant information about Singtel Fibre offerings which makes the connection between this couple possible. Visit the website here.